Mostly, people want their vehicle to be in good shape as it is new. So, they regularly wash it and apply wax. But still, some scratches, swirls, and marks will still show. These imperfections will show poorly on the exterior of the vehicle. A proper paint correction can remove these imperfections, and then add a layer of ceramic coatings to protect that for years to come.
The good news is the existence of a fantastic product that will surely keep the exterior of your vehicle from all sorts of environmental hazards, and it is a one-time solution. The game changer product is called "Ceramic Coatings" for your car. In this article, we will share all about the best ceramic coatings near your location in Fort Worth Texas. In addition, we will also shed light on the pros and cons of ceramic coatings.
Best Ceramic Coatings for Cars, in Fort Worth Texas
Before you buy our service, it is better to get some prior knowledge of the product and service. Doing your dual diligence and knowing some knowledge about ceramic coatings so that they can easily verify the high-rising claims of the manufacturers and the installers.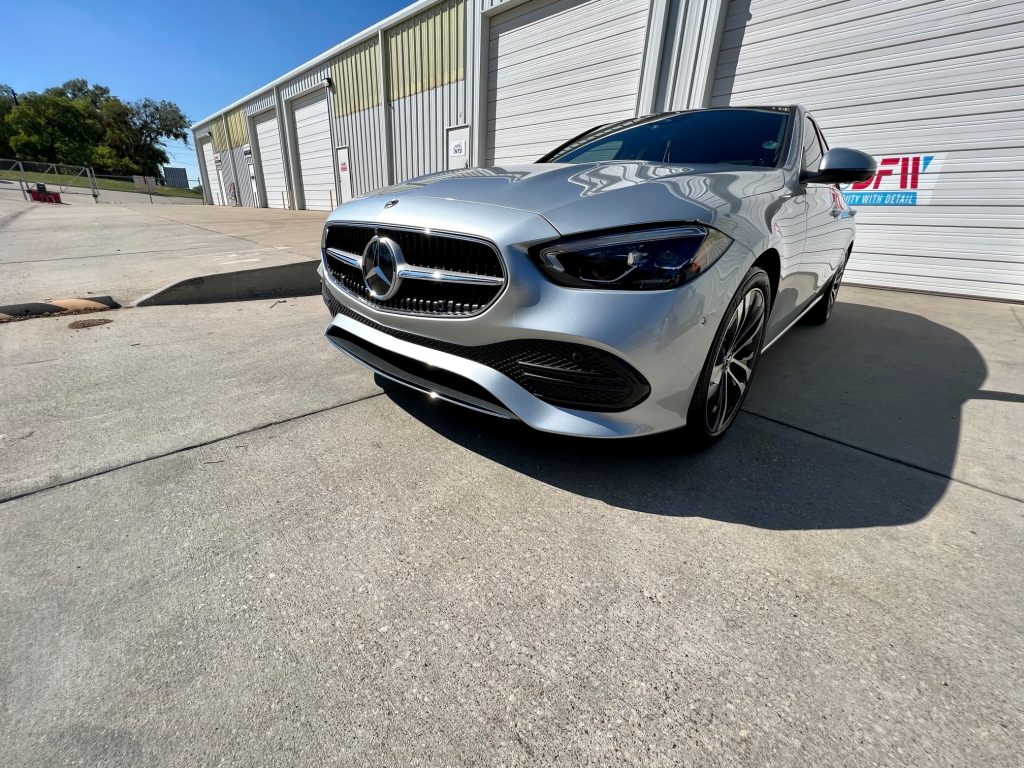 Ceramic Coating
Ceramic coating is a protective layer applied by hand on the vehicle's exterior, and this coating has some unique chemical properties bonded with the car's paint. Fireball is the protective ceramic coating that you will find at AutoPro DFW.
One thing to remember is that ceramic coatings and paint protection films are entirely different. Comparing ceramic coatings with other waxes gives better results as it does not wash away. However, paint protection films provide a bit higher protection than ceramic coating. When we apply ceramic coating to the vehicle's exterior, we do not need to reapply it even for months.
Functions Of Ceramic Coating
The ceramic coatings on the car protects the vehicle's original paint job from all sorts of environmental degradation. The car keeps its new exterior look for more extended periods, thus requiring minimal upkeep. The coating makes the car exterior more resilient, and it also becomes easier to clean.
Benefits of Ceramic Coating
Ceramic coating is the more straightforward solution if you want to protect your car's exterior painting. This coating is not only permanent but also easier to clean and wash when applied. Below are some of the pros of ceramic coating.
Protection From UV Rays
If you park your car outside, harmful UV rays can damage the car's paint. Thus, the ceramic coating helps in providing better protection against detrimental UV rays, preventing the stain from oxidizing and fading. Therefore, your car will retain its fresher look.
Safety From Any Chemical Stains
Another potential problem for your car is chemical stains brought on by airborne, acidic pollutants. These impurities won't be able to adhere to the paint due to a coating. Ceramic coating can be a significant relief, particularly in cities where air pollution levels are constantly growing.
Easy To Clean
When you have applied waxes on the exterior of your car's surface, washing the car often becomes a headache for you. While using the ceramic coating, you will not be worried about damaging the polymer of the vehicle.
In addition, the ceramic coating blends with the paint of the car, and thus it repels the water instead of absorbing it. Therefore, all water-based dust and debris will bead on the surface and eventually slide off. After a quick jet wash, you'll have a new, youthful-looking car.
High Gloss
If you love the aesthetics of cars, you will surely like the ceramic coating as it will give a high gloss that resembles candy. Thus, you will get the best and the original paint job for your car.
The depth and clarity of your car's paint are increased by a high-quality ceramic coating, which also improves the reflecting qualities of the color and clear coat.
Now that it is clear that ceramic coating will enhance the paint of the car's exterior and act as a protective shield against it, we recommend you buy and use the product on your vehicle.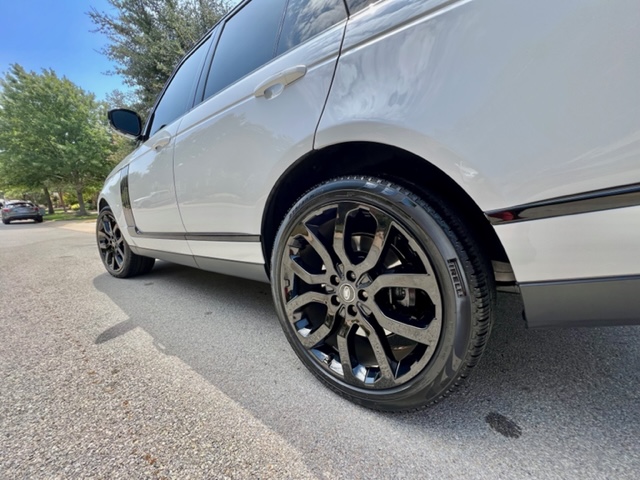 What do We offer?
We offer multiple options for protecting your vehicle at AutoPro DFW. Depending on the level of protection you're looking for and your overall budget. Invest in protecting your car now – save money on repairs in the future.
We are a family-owned enterprise that is in Roanoke, Texas. Servicing the Greater Roanoke, Fort Worth Texas, and Dallas, Texas with various Auto Detailing Services. We put our passion into our work and help to offer services ranging from Interior Detailing, Headlights Restoration, Paint Correction, and Window Film Installation.
Things Ceramic Coating Cannot Do
Despite the claims of many manufacturers, ceramic coating does have some limitations. This super-cure product solves most of your vehicle's exterior issues, but some problems are beyond its scope only if you use everyday products. Some of them include;
Scratches and Swirl Marks
The ceramic coating protects the car from dust and debris and helps better wash and retain the natural gloss of paint, but an ordinary brand may not help you to provide protection against rock chips, swirl marks, and many types of scratches. Therefore, you have to expect such things even after applying the product from a mundane brand; our ceramic coatings at AutoPro DFW are quite resilient against scratches and swirl marks. 
Water Spots
Sometimes, water contains many undesired impurities, so if water falls on the car's exterior, it may evaporate, but the spot in the form of a stain will permanently stick to the car's paint. Therefore, you have to remove the water spots manually with the help of a manual approach. 
However, do not worry at all. If you opt for ceramic coatings from AutoPro DFW, you will not regret it at all, as our ceramic coating formulation is proven to be the best against any water spots. This is our hallmark as our ceramic coatings have made this fantastic feature possible. 
Car Wash Still Needed
Applying ceramic coating on the car's exterior does not rule out the need to wash it. We still have to properly wash the vehicle as the product is no miracle that it cleans out on its own. However, the bright side is its adequate cleaning which it provides efficiently. The paint job will remain preserved and intact.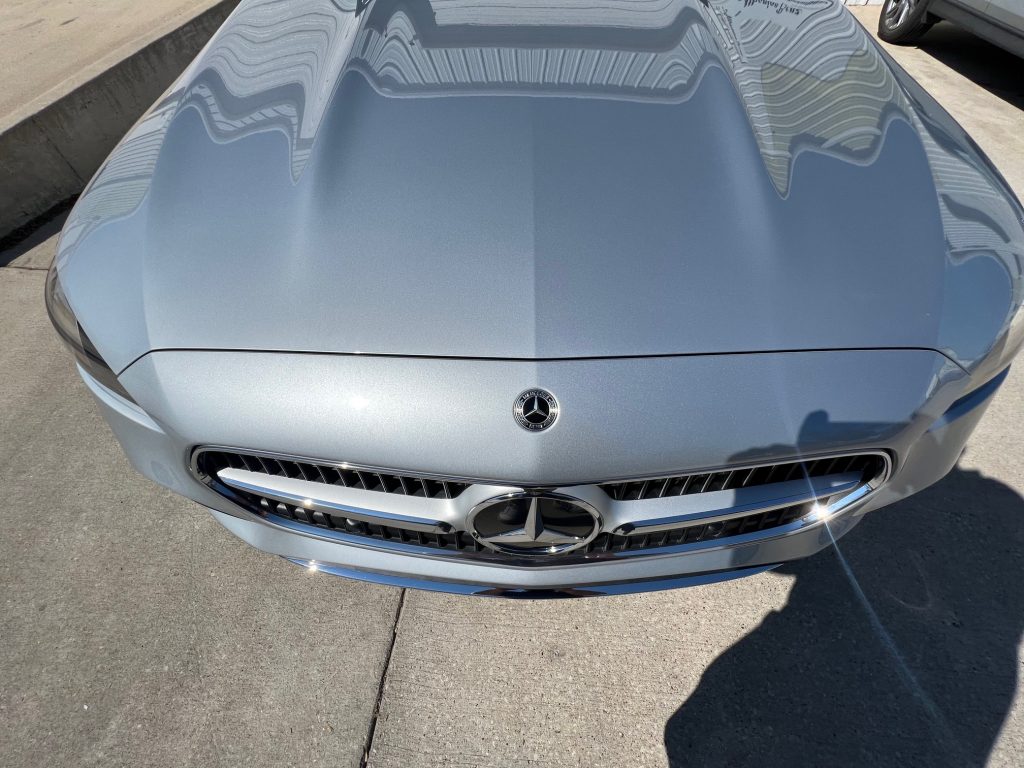 The benefits of ceramic coating overwhelm its downsides, so we have to use the product. Ceramic coating will help us retain the vehicles' paint for months without slighter degradation. It also helps in easy cleaning and protection from harmful UV rays. 
However, keep in mind that if you use any ordinary brand, it will not make you free from all of your vehicle's exterior issues. Some of them will still need to be tackled in other ways. Ceramic coatings from AutoProw DFW will give you complete peace of mind as they can easily tackle many issues like catering the water spots and are also resistant to scratches.
But remember that ceramic coating is one of the finest car protection products available today. We take pride in the quality of our work and provide unique services of Ceramic Coating and Paint Protection Film (commonly called Clear Bra) in Greater Roanoke, Fort Worth Texas, and Dallas. Having your car detailed consistently helps to prolong its use and keep it in a better operating condition.
Final Words
Once you have applied ceramic coatings, your car will give a brand new look, and the paint will not fade due to washing and detrimental UV rays. It will also aid in retaining the natural high gloss of the paint. When you wash your car, it will give you an enhanced feeling as if you waxed it. You will need less car washing and maintenance time as many contaminants, such as dirt, brake dust, and bird droppings, wash away quickly. At AutoDFW you will be greeted by the fantastic ceramic coatings product Fireball.