Reliable Mobile Window Tinting
Are you looking to increase privacy and protect your car's interior but are too busy to take it into the shop? AutoPro DFW has a reliable mobile window tinting solution!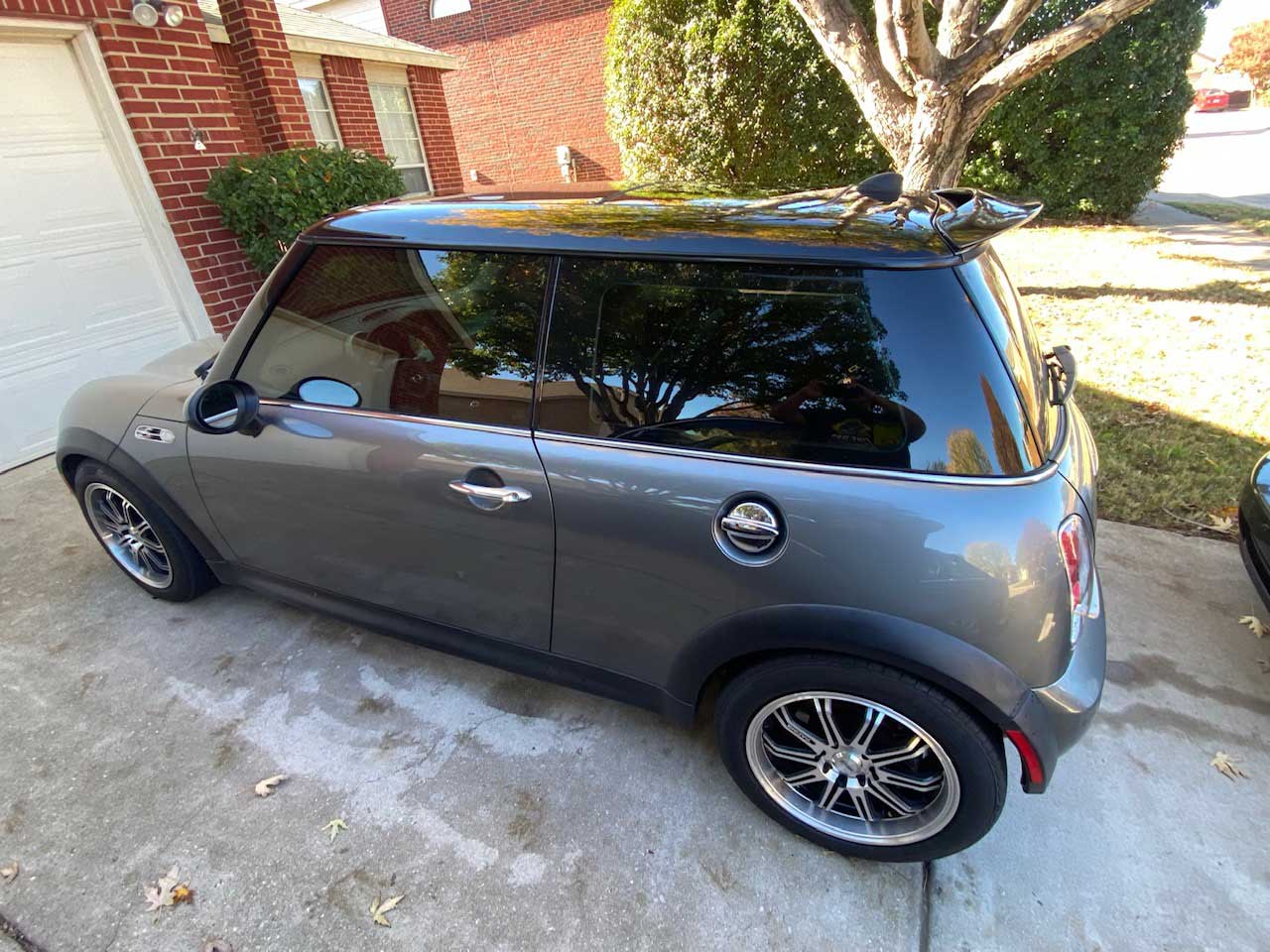 Commitment to Quality Mobile Window Tinting Services
AutoPro DFW is committed to offering the highest quality window tinting services. We use up-to-date window tinting technology and equipment to ensure that your windows are treated with the utmost care. In addition, our team of experienced technicians is certified and trained to provide the best possible service. 
Call us today to receive quality window tinting services!
Too Busy To Take Your Car Into The Shop? We'll Come To You!
There are various reasons automobile owners choose to tint the windows of their vehicles, from UV protection to increased vehicle aesthetic appearance. At AutoPro DFW, car window tinting might lessen migraines. Getting your windows darkened could help the whole family because 1 in every 4 American households has a migraine sufferer.
AutoPro DFW can come to you and provide our mobile window tinting service if you don't have the time to bring your car into the shop.
Call us to schedule an appointment, free of charge!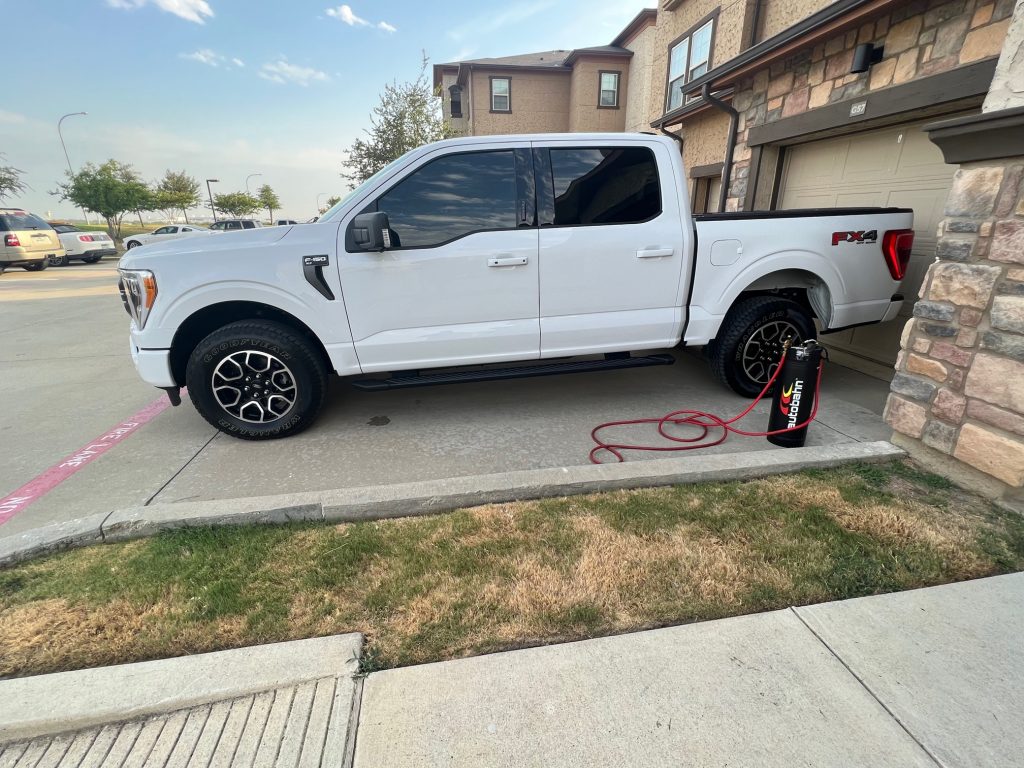 Benefits Of Mobile Window Tinting
Mobile window tinting can offer a variety of advantages to the driver and the car. First, preventing sunlight from entering the car can aid in energy conservation. Second, mobile window tinting can help shield the car's interior from UV radiation harm. Last, mobile window tinting can increase interior privacy. 
We have the answer if you are searching for reliable "mobile window tinting near me" in Texas! 
We at AutoPro DFW  can provide a consultation to help you choose the right type of tint for your vehicle. We also have a wide variety of tint shades and patterns to choose from, so you can find the perfect solution for your needs.
What to Remember After Having Mobile Window Tinting

Mobile Window Tinting Vs. Shop
Deciding between shop window tinting and mobile window tinting can be challenging. The following are some important considerations to make while determining which kind of window tinting is best for you:
Perhaps it is not worth your valuable time to spend the time traveling to a reliable, professional window tinting company and waiting for your car to be tinted. Especially if you have to travel far from home, you'd prefer to stay inside, enjoy the conveniences of residence, and wait for someone to tint your car.
You're in luck since our shop will send installers to your home or any other location of your choosing to complete that task while you continue to run your business. While you drink your coffee and do your daily business, the installers will come right to you. Although this alternative could appear enticing, it offers advantages and disadvantages compared to professional window tinting in a shop.
How amazing is it to get your car colored without ever leaving your house? You greatly benefit from having access to this service as a backup alternative because it eliminates the inconvenience of making long trips to the auto tinting shop and awkwardly waiting there while they work.
Our installers will come to you or the location of your choice, letting you relax in the comfort of your home while we tint your car. Watch our specialists at work as you relax.
Installers Work With Your Schedule
Even though your plans for the coming week and the weeks after it are already set in stone, you can still fit in tinting your car without impacting your goals. You can schedule whenever you like, without having to give any consideration to moving a morning meeting to lunch.
You may also have other bothersome concerns that demand all of your attention and time, but professional window tinting doesn't have to be one of them. Let us handle the window tinting for your car. For your convenience, our team of installers and professionals is more than willing to come to your home.
Installation At The Comfort Of Your Home
You can only feel at peace when you know that the window tinting service will be professionally done when you can watch the professionals at work at home. You can watch and interact with them during this time, ask them questions, and learn a little about what they do.
Both parties gain from what transpires in this situation because the customer's presence improves the installer's performance. Additionally, the customer may see the work firsthand, whereas, in the shop, the work is typically completed behind closed doors without access from customers.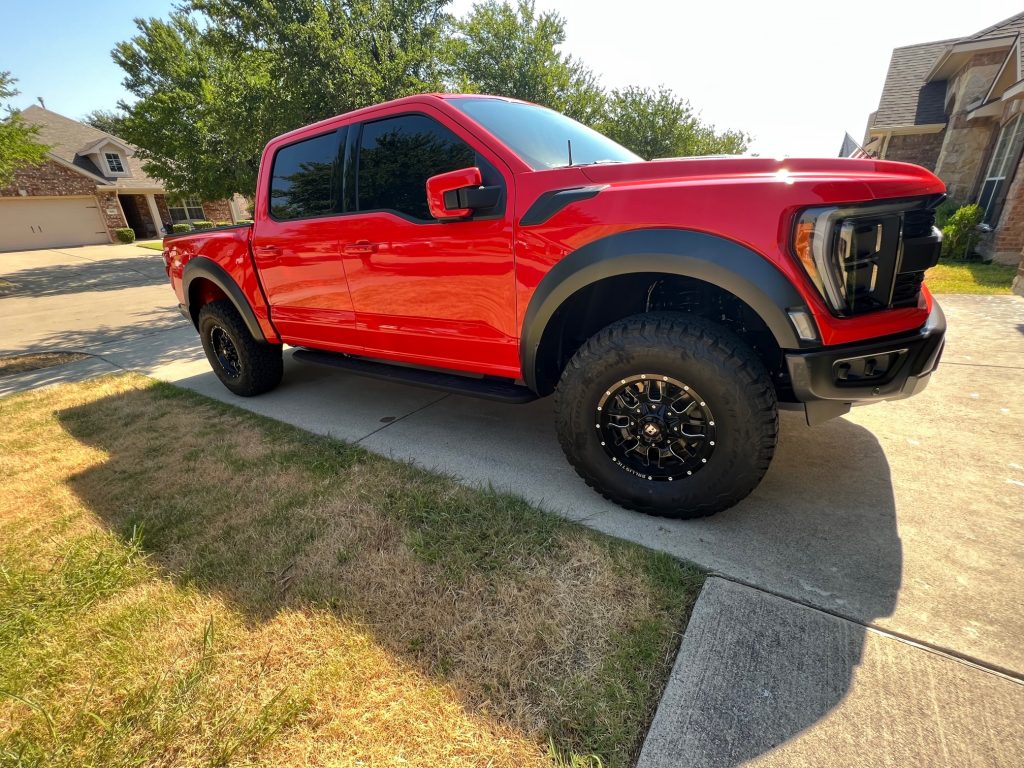 AutoPro DFW is a trusted window tinting company and we offer mobile window tinting services to residents and businesses in the community, and we can quickly and easily tint your windows to protect you from the sun's harmful rays. Plus, our quality mobile service is not just convenient but reliable and very affordable.
Are you searching for reliable "mobile window tinting near me" in Texas? If you are, then you're in luck!  Allow the professionals at AutoPro DFW to come to you so that you can stay calm and assured throughout. You don't need to travel far to get the greatest tint job with mobile window tinting. 
Additionally, as mobile window tinting services are performed on your premises, we are always accessible if you have any queries or issues throughout the tinting process.
Are you ready to improve your ride by investing in car window tinting? Get in touch with us to schedule an appointment or to learn more!

You are still not convinced?
Stop by our shop to check out all of our different Window Tint options, and feel the heat rejection we have to offer.