How to get the best privacy with a Jeep Wrangler Window Tint, you asked. Nowadays, people like to travel with more privacy. The idea is to allow visibility from inside the vehicle but not from the outside. Perhaps, you don't want to make it obvious who's sitting inside the vehicle, or your belongings, or you just like the dark atmosphere that comes with tinted glass. Whatever the reason might be, dark glass has become more common in today's world.
Everyone wants them, which is why companies like Jeep are selling Wranglers  that have factory-installed privacy glasses.
But is that the best way to achieve the objective of privacy? What about the people offering window tints, isn't that better? Should you get a Jeep Wrangler window tint or opt for privacy glass?
Such questions might start to brew in your mind. Luckily for you, we are here to help you find answers to all of them.
Here we will try to explain the difference between privacy glass and window tints, which is better, and if a combination of two can get you the best results.
If you like dark windows in your truck, and you are looking for the best ways that help you achieve that objective. In that case, you have three options:
– Install New Privacy Glass
– Buy a vehicle with pre-installed dark windows
– Get your windows tinted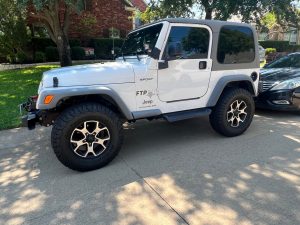 Privacy Glass
As mentioned above, you have two options when it comes to privacy glass. You can either get one pre-installed in your Wrangler, or you can choose an aftermarket brand. But before you select this alternative, you must know what it stands for and what it means.
Privacy glass is like any other tempered glass you find in vehicles, with one distinguishing factor. The 'privacy glass' has a dark tint, which is part of its finish. There are no films applied on top or any other gimmick to turn the glass black. It is just regular tempered glass that is not transparent.
There are companies out there that offer such a product. You drive over to them, and they take the window's measurement and install the new glass by removing the transparent one. But some people have a hard time trusting aftermarket supplier. They are worried about the product's quality and warranty because if you go to the wrong place, you could end up spending more money than intended.
Luckily, now you can opt for Jeep Wrangler window tinting straight from the factory. When you go to buy your truck, you can choose the option in the list of extras and get the desired privacy.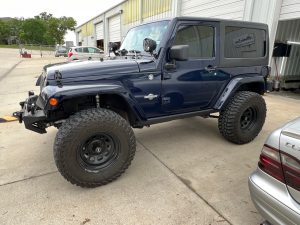 Why do people prefer Jeep Wrangler Window Tint?
Privacy glass and window tint films are completely different, and many people prefer the former over the latter for several reasons. Here are a few in favor of privacy glass.
Pre-installed Options
Vehicle manufacturers do not apply window tint films on their cars. They go for a more permanent fix, which is coloring the entire glass in a dark color. This way, there is no danger of the film coming off or the adhesive losing its potency. As a result, you get a high-quality product that is tried and tested at the factory.
Hassle-Free Alternative
The thing with privacy glass is that you only have to install it once, and you don't need to upgrade or change it unless the glass cracks or shatters into pieces. It is a hassle-free option that you can choose while buying your vehicle (some manufacturers offer it as standard) or get one in the aftermarket.  
Are these reasons good enough to justify choosing tint film over factory privacy glass? Let's find out further.
Why privacy glass isn't the best option?
You will see enthusiasts rallying in favor of privacy glass all the time, but if you look at it clearly, the option has its disadvantages.
You don't want it
Wranglers manufacturers like Jeep are installing privacy glass straight from the factory. In other words, you don't have a say in what you want or don't want in your vehicle. Perhaps, you want no barriers to light in your Jeep cabin. Maybe you feel uncomfortable with a dark and gloomy interior because of claustrophobia. Whatever the reason might be, privacy glass isn't always the best option.
Expensive
If you don't have factory-installed privacy glass and you go to an aftermarket supplier, the costs could be astronomical. Glass isn't cheap and especially the tinted kind, which is in hot demand. Moreover, if you are looking for tinted privacy glass on all the windows, you might have to empty your bank account a bit.
Even some manufacturers charge extra for privacy glass, which is also an incurred cost. So, what do you do? Is there any way out?
Fortunately, there is a cheaper and better alternative available.
Jeep Wrangler Window Tint Benefits
Now that we have talked in length about privacy glass, we will look at the alternative for the Jeep Wrangler window tint.
Most people believe that privacy glass will give you protection against heat and UV rays, but that is not true. Privacy glass only does what its name suggests. It offers privacy but none of the benefits that a window tint film provides.
Heat Rejection
Several people are unaware that window tint not only provides privacy, but it also blocks UV rays from entering your truck's cabin. There are two advantages to the latter:
 You protect your skin against harmful rays, reducing the chances of skin cancer and other lethal diseases. Moreover, the upholstery inside your truck's cabin doesn't go dull or lose its color due to constant exposure to the sun's rays.
Window tint film also reflects the sun's rays and doesn't allow heat to pass through into the cabin. As a result, the inside stays cool, and the A/C doesn't have to work too hard. Subsequently, the vehicle uses less fuel, and you save money. It is a win-win situation for you.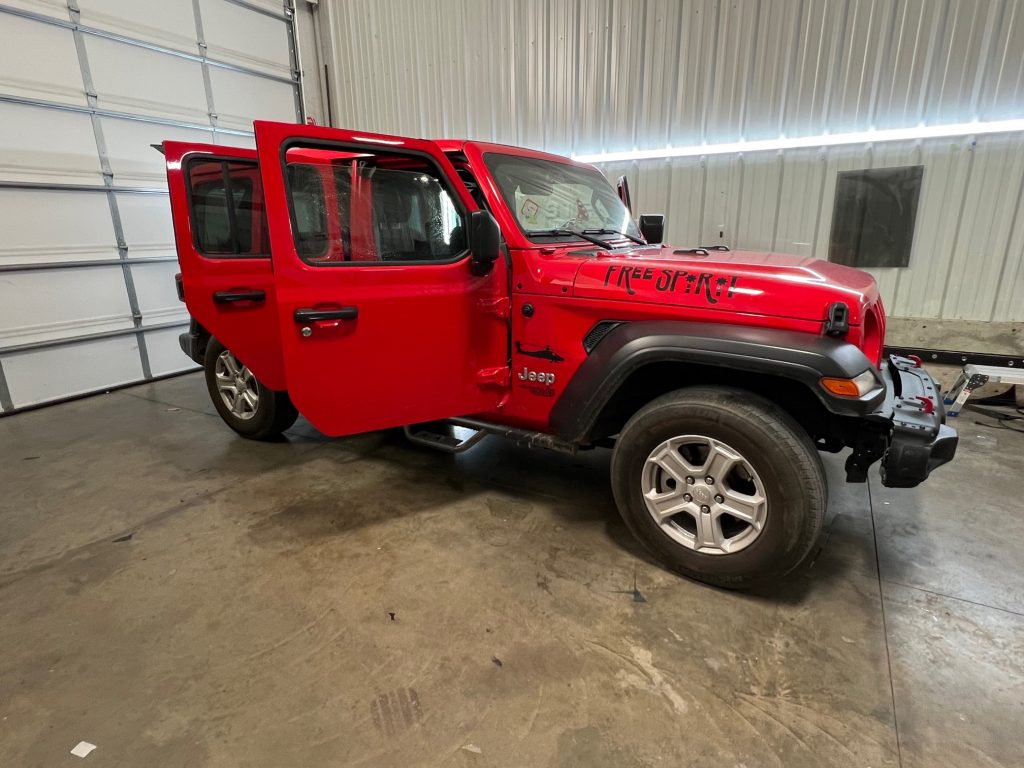 Cheaper Alternative
The window tint film is a lot cheaper in comparison with privacy glass. Not only that, but the latter is also not easily available. You must find a supplier or in some cases place an order for the glass, which takes time and costs money. On the other hand, you pay a paltry sum to the installer for window tint, and they install the film in seconds. The expert can also remove an old coating and install a new one in minutes. So, it's a much better option.
Does Not Hinder Sight
Low quality window tints hamper visibility, which increases your chances of getting into an accident. But that is not the case with clear ceramic window tint. Such high-quality tint film has no degree of translucence, which results in crystal clear sight for the driver. Plus, it can reduce glare which ultimately leads to safer driving on the road.
Are you looking for a Jeep Wrangler Window Tint and searching for the best place that provides such a service? Well, you have come to the right place. We offer the best service in town when it comes to window tints. Not only do we improve the appearance of your vehicle, but we do it with top-quality products.
We provide you satisfaction and peace of mind by using products made by a top company – Autobahn Window Films. The window tint films from this manufacturer are high-quality and offer all the benefits you are looking for plus more. The ceramic film we use not only provides privacy and heat rejection but also reduces glare for nighttime driving. It is an added advantage to the already great quality you get from Autobahn. Not only that, but we also have carbon window tints available for those of you who don't like to spend the extra bucks.
We have four film options for our customers. You can choose from:
Black- Is our Carbon entry budget film
Black Ceramic – Is our Mid-Ceramic film
Ceramic i3 – Is our High-end film offering
Air Ceramic – Is our Clear Ceramic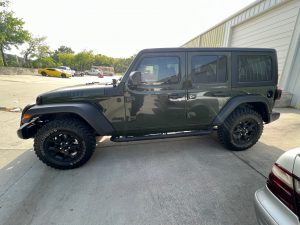 The Window Films is available in 30%, 15% and 5% transparency. Whereas the 70% is clear ceramic window tint. The percentage numbers signify the amount of light that penetrates through the film. So, the higher the number the lighter the tint. Unfortunately, you don't have the freedom to choose the percentage as state laws determine what you can or cannot install. For example, 70% is allowed on the windshield, 30% is as dark as you can go on the front two door windows and the darker tint is only allowed for the rear windows.
Conclusion
Ceramic tint is the best bet if you are looking for the best heat rejection film on a Jeep Wrangler window tint. It offers, security, privacy, clearer vision, and protection against UV rays. Yes, its pricy but the results ultimately justify the amount you spend. Therefore, when you go to get your Jeep windows tinted, always ask for the ceramic window tint. The carbon kind is almost as good but there is a difference in the two's performance and results.