Superior Window Tint Solutions: Autobahn Authorized Dealer in North Fort Worth
AutoPro DFW is proud to be the authorized dealer for Autobahn Window Tint in North Fort Worth. As an authorized dealer, we offer the highest quality and premium Autobahn Window Tint products for our valued customers.
Autobahn Window Tint is known for its exceptional performance, durability, and style, making it the perfect choice for enhancing the look and functionality of your vehicle. Our team of skilled technicians is trained in the precise installation of Autobahn Window Tint, ensuring a flawless application that provides superior heat rejection, UV protection, and enhanced privacy.
When you choose AutoPro DFW, you can trust that you're getting the best-in-class Autobahn Window Tint, backed by our expertise and commitment to customer satisfaction. Experience the difference of Autobahn Window Tint with AutoPro DFW, your trusted source for automotive services in North Fort Worth.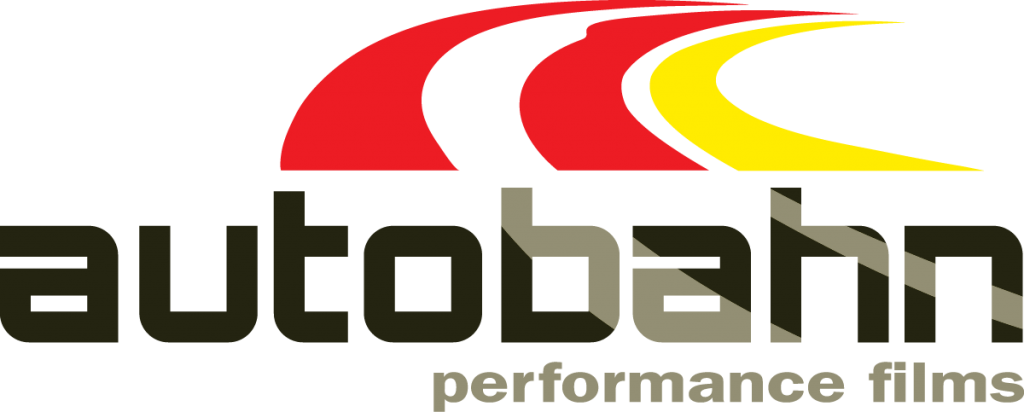 Autobahn Window Films stands out as the pinnacle of high-end window tinting, offering unmatched quality and a lifetime warranty that sets it apart from the competition. As a leader in the industry, Autobahn Window Films is renowned for its exceptional performance, durability, and style.
Their window tint products are crafted using cutting-edge technology and the finest materials to deliver outstanding results.
What truly sets Autobahn Window Films apart is its commitment to customer satisfaction and confidence in their products. With the best lifetime warranty in the market, Autobahn stands behind the quality and longevity of their window tint.
This warranty ensures that customers can enjoy the benefits of Autobahn's top-tier window tint with the peace of mind that comes from knowing they are covered for the long haul.
Whether it's heat rejection, UV protection, glare reduction, or enhanced privacy, Autobahn Window Films delivers excellence in every aspect, making it the go-to choice for discerning vehicle owners who seek the best window tinting solution available.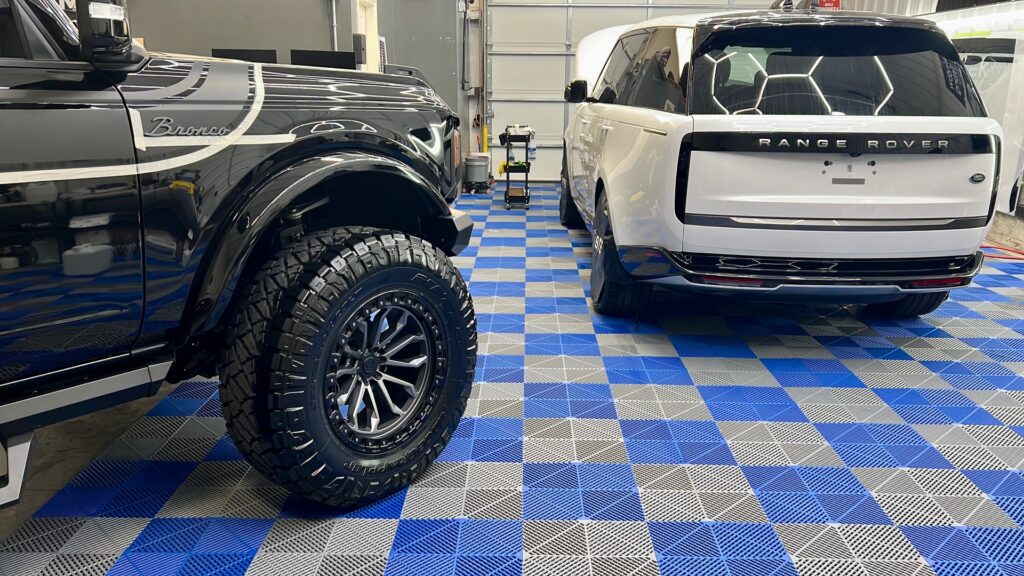 Autobahn Window Tint: i3 Our High-End Ceramic
AutoPro DFW is proud to offer the Autobahn i3 high-end ceramic tint, which represents the perfect blend of performance, durability, and clarity. With its cutting-edge Nano-Ceramic Technology, the i3 Ceramic tint sets a new standard in the industry.
Designed to provide exceptional heat rejection, vibrant color, and crystal-clear visibility, it offers an unparalleled driving experience.
The Autobahn i3 Ceramic tint is our most popular choice for customers seeking the highest level of window tinting. Its advanced multi-layer Ceramic construction ensures maximum heat reduction, allowing for a cooler and more comfortable interior even in the hottest weather conditions.
Furthermore, the i3 Ceramic tint offers remarkable color stability, maintaining its rich and vibrant appearance over time. Backed by Autobahn's™ lifetime No-Hassle Warranty, this premium tint provides our customers with added confidence and peace of mind.
When it comes to high-end ceramic tint, the Autobahn i3 Ceramic is the top choice for those who demand superior performance, long-lasting durability, and unmatched clarity for their vehicles.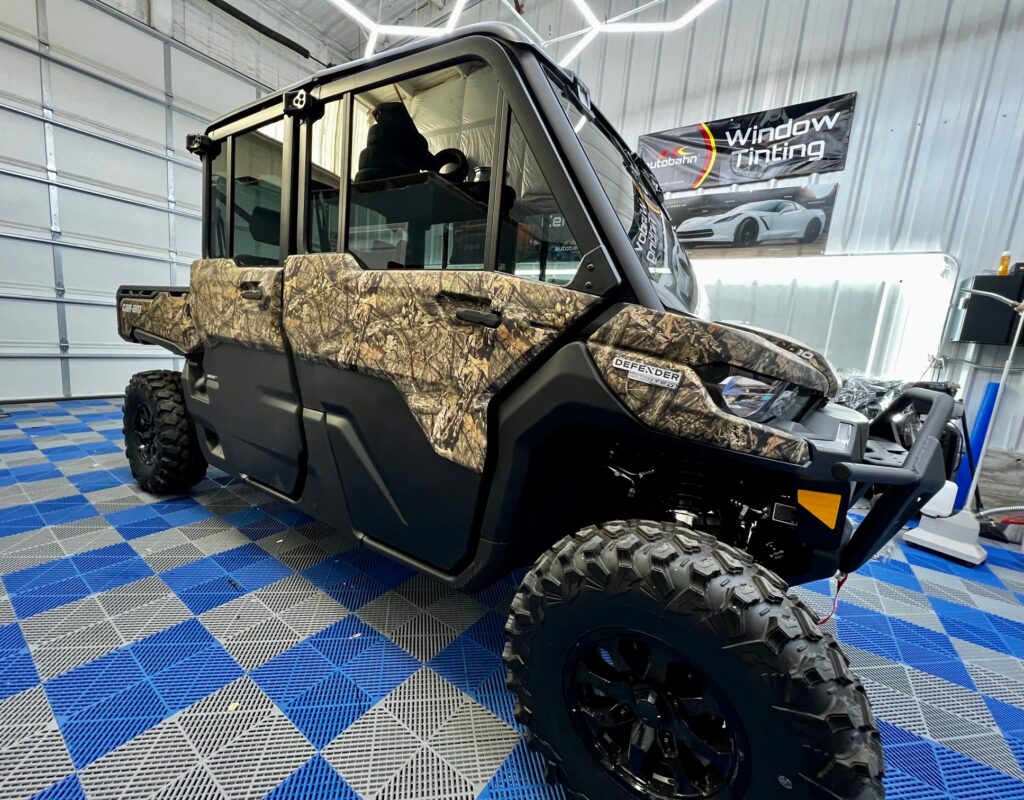 Autobahn Window Tint: Black Ceramic Our Mid-End Ceramic
AutoPro DFW takes pride in offering the Autobahn Black Ceramic mid-end ceramic tint, a remarkable solution that harnesses the power of Nano-Ceramic Technology. Crafted using proven nano-ceramic dispersion technology, this tint sets itself apart from others by virtually eliminating low-angle haze often found in films using "large particle" dispersion.
With autobahn Black Ceramic, you can enjoy a crystal-clear view with minimal distortion.
What makes the autobahn Black Ceramic truly exceptional is its blend of different types and sizes of ceramics, providing broad-spectrum infrared rejection. Unlike simpler technologies that may only offer high infrared rejection within a narrow bandwidth, this mid-end ceramic tint delivers comprehensive protection against infrared rays.
By blocking a wide range of infrared wavelengths, it effectively reduces heat transfer into your vehicle, keeping the interior cooler and more comfortable. With autobahn Black Ceramic, you can experience the benefits of superior heat rejection while enjoying enhanced visibility and a more enjoyable driving experience.
When it comes to mid-end ceramic tint options, Autobahn Black Ceramic stands out as a reliable and cost-effective choice. With its advanced Nano-Ceramic Technology, this tint provides a perfect balance of performance, clarity, and affordability.
At AutoPro DFW, we are committed to delivering professional installation and exceptional results with the autobahn Black Ceramic mid-end ceramic tint, ensuring your vehicle not only looks sleek but also offers enhanced comfort and protection.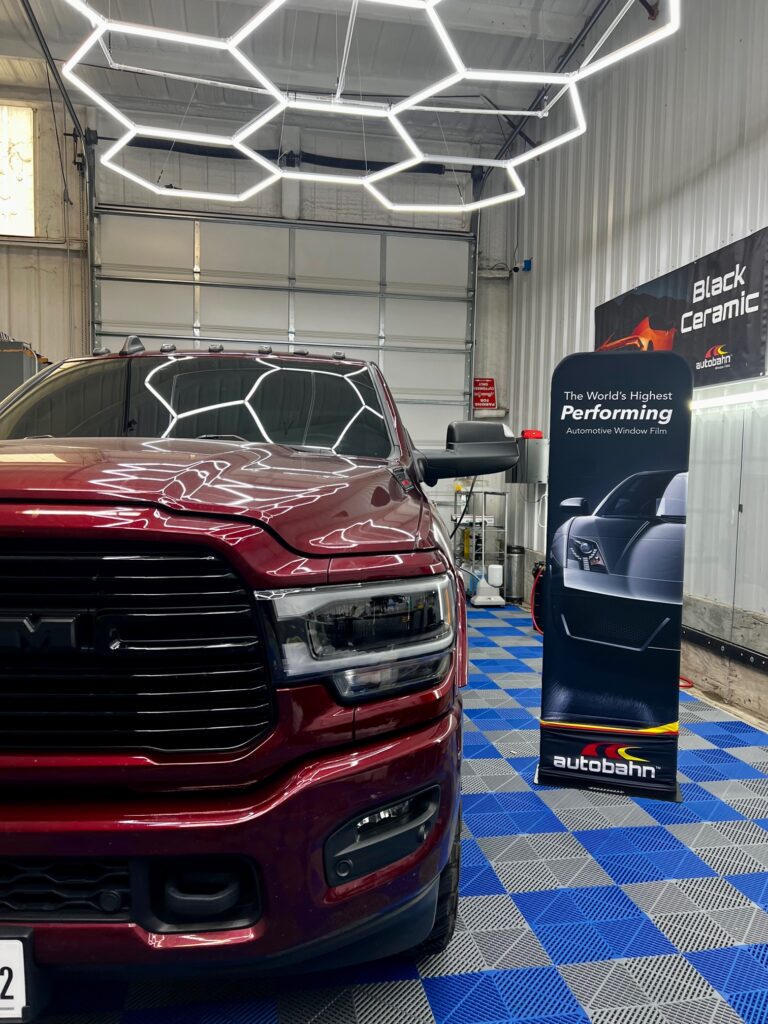 Autobahn Window Tint: Black our Entry Film
AutoPro DFW is pleased to introduce the Autobahn Black tint, a stylish and affordable option designed with aesthetics and value in mind. This tint offers a sophisticated look through its color-stable deep-dyed film, making it one of the leading choices for color stability in the market.
With the autobahn Black tint, you can expect a lasting and consistent color that enhances the appearance of your vehicle.
While the autobahn Black tint may not provide significant heat rejection, it offers other notable benefits. One such advantage is its exceptional privacy feature, allowing you to enjoy a heightened sense of seclusion within your vehicle.
Whether it's for personal comfort or added security, the autobahn Black tint ensures privacy without compromising style. Additionally, this tint does not interfere with radio frequencies or electronic control systems, allowing you to enjoy uninterrupted connectivity and functionality.
As our entry-level affordable film, the autobahn Black tint is an excellent choice for customers seeking a cost-effective solution that prioritizes style and privacy.
At AutoPro DFW, we offer professional installation and a wide range of tint options, including the autobahn Black tint, to cater to your specific needs and preferences.
Experience the blend of aesthetics and value with the autobahn Black tint, and transform your vehicle with enhanced style and privacy.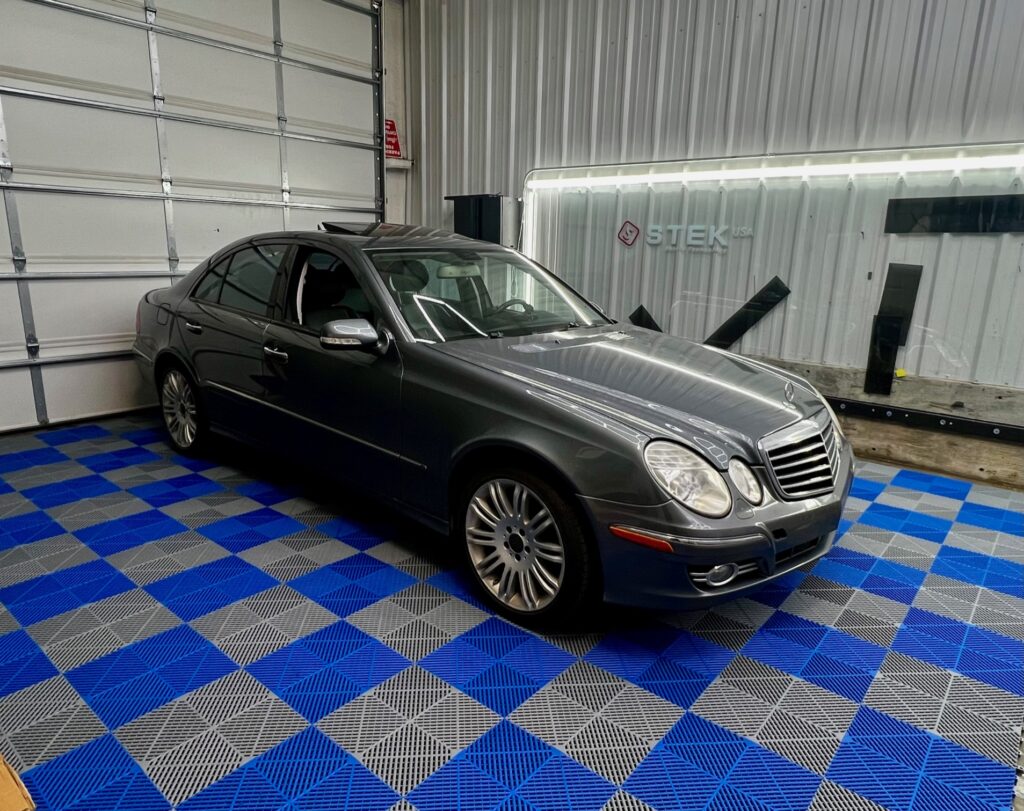 Autobahn Clear Ceramic Window Tint
Our Autobahn Clear high-end ceramic window tint, an exceptional choice for those looking to maintain legal compliance while maximizing heat rejection. With a light transmission of 70%, this tint is specifically designed to meet the regulations in the state of Texas for full windshields.
Autobahn Clear is exclusively crafted using high-end ceramic technology, ensuring superior heat rejection capabilities. Despite its high level of transparency, this tint effectively blocks a significant amount of solar heat, keeping the interior of your vehicle cooler and more comfortable, especially during hot Texas summers.
By reducing heat transfer, it also alleviates the strain on your vehicle's air conditioning system, contributing to improved fuel efficiency.
When it comes to full windshields, Autobahn Clear high-end ceramic tint offers the perfect balance of legal compliance and optimal heat rejection. At AutoPro DFW, we prioritize both functionality and style, and Autobahn Clear allows you to enjoy the benefits of maximum heat rejection while adhering to the state regulations.
Experience the performance and clarity of Autobahn Clear high-end ceramic tint and elevate your driving experience with enhanced comfort and temperature control.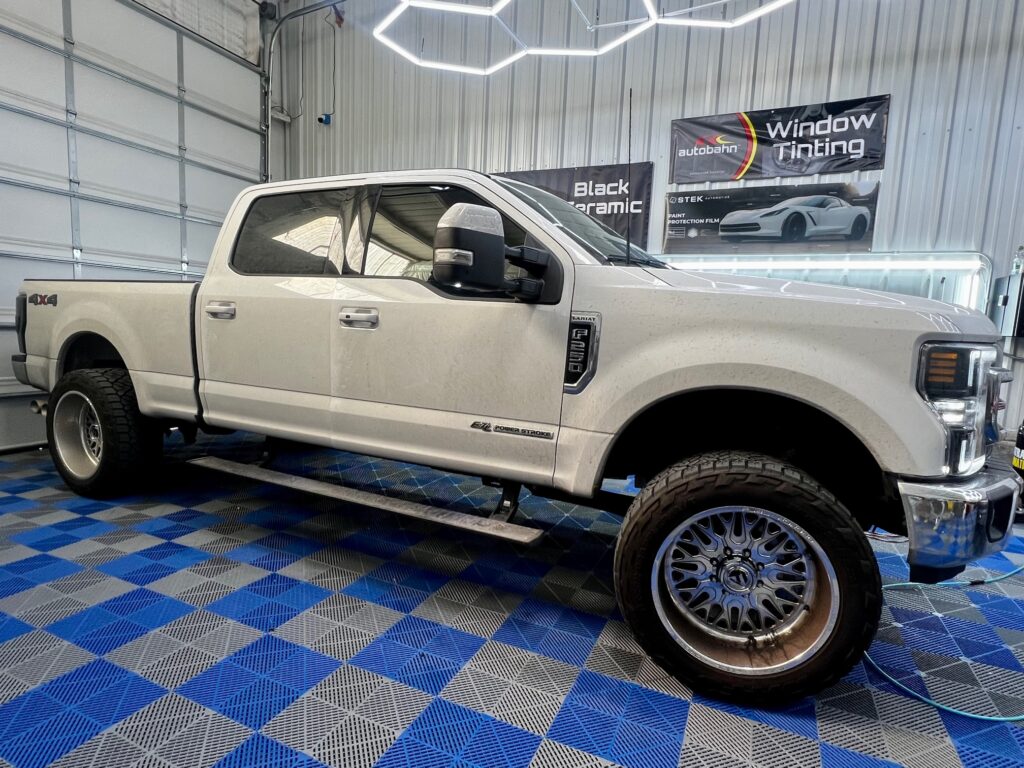 Autobahn Window Tint Darkness and Heat Rejection
The darkness of the window film does not directly correlate with its heat rejection properties, but rather, it primarily influences the level of privacy provided. At AutoPro DFW, we emphasize that the quality and grade of the window film are the crucial factors in determining heat rejection effectiveness.
Whether you opt for a clear ceramic film or our high-end ceramic limo tint, you can expect comparable levels of heat rejection performance.
For those concerned about their eyesight and worried that window tint might compromise visibility, we have the perfect solution: clear ceramic tint. This option allows you to maintain the original appearance of your windows while still benefiting from the heat rejection capabilities of ceramic technology.
Clear ceramic tint provides an excellent balance between heat reduction and optical clarity, ensuring a comfortable driving experience without compromising visibility.
At AutoPro DFW, we understand that every customer has unique needs and preferences. That's why we offer a wide range of window tint options to cater to individual requirements.
Whether you prioritize heat rejection, privacy, or optical clarity, we have the expertise to customize our services and find the perfect solution for you. Our team of professionals is dedicated to helping you achieve your desired window tinting goals while ensuring your utmost satisfaction.
When it comes to window tinting, trust AutoPro DFW to deliver exceptional results tailored to your specific needs. We prioritize quality, performance, and customization, offering a range of options that go beyond the darkness of the film. Experience the benefits of high-quality window tinting, whether you prioritize heat rejection, privacy, or optical clarity, and let our experts guide you in finding the ideal window tint solution for your vehicle.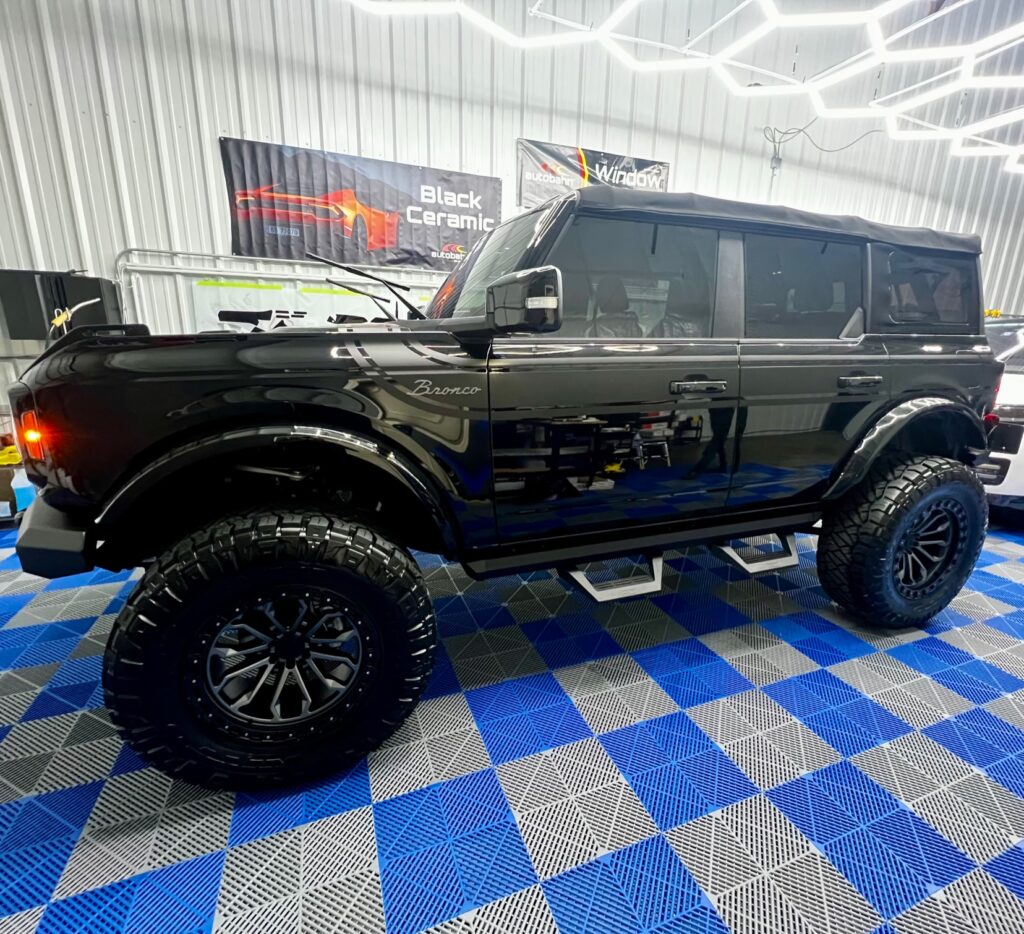 Autobahn Window Tint: AutoPro DFW
AutoPro DFW is proud to be an authorized dealer of Autobahn Window Films, serving the communities of Keller, Southlake, Roanoke, Westlake, Northlake, Justin, Haslet, Denton, and Argyle in Texas.
As an authorized dealer, we offer a wide range of Autobahn products, including their high-end ceramic tints, clear ceramic options, and other premium window films. You can trust that our team is knowledgeable about the Autobahn brand and can provide expert advice and professional installation to meet your specific needs.
In addition to our top-quality products and services, we strive to create a comfortable and enjoyable experience for our customers. At AutoPro DFW, we understand that waiting for your vehicle can be inconvenient, so we have created a welcoming waiting room where you can relax while we work on your car.
Our waiting room is equipped with comfortable seating, complimentary snacks, and beverages, ensuring that your time with us is both productive and enjoyable. Whether you choose to wait or drop off your vehicle, our friendly staff will ensure that your needs are met and that you have a positive experience throughout the entire process.
When it comes to Autobahn Window Films, you can rely on AutoPro DFW as your trusted authorized dealer. We offer expert installation, a range of Autobahn products, and comfortable waiting room experience. Visit us today to discover how our team can enhance your vehicle with Autobahn's premium window films and enjoy the convenience and comfort of our dedicated waiting area.