Amazing Color Changes Car Wraps
Get a free quote on our Quality Car Wraps
Looking for Car Wraps Service?
Welcome to AutoPro DFW, the premier destination in DFW for all your Car Wraps needs. As industry leaders in Paint Protection Film (Clear Bra) and Vinyl Wraps installation, we take pride in offering exceptional services. Our extensive range of services includes Car Design Wraps, Color Change, and top-notch Paint Protection. Trust AutoPro DFW to elevate your vehicle's appearance and provide unrivaled quality in every project.
Car Wraps Color Change in Paint Protection Film
A paint protection film is a thin film applied to the surface of a car to protect it from the damaging effects of sunlight, rain, snow, and other elements.
There are numerous reasons why you should consider professional paint protection services. If you're considering investing in paint protection film, consult a professional to ensure you get the most bang for your buck. 
AutoPro DFW can provide you with the best service possible and complete the job correctly the first time. Call us to schedule an appointment today!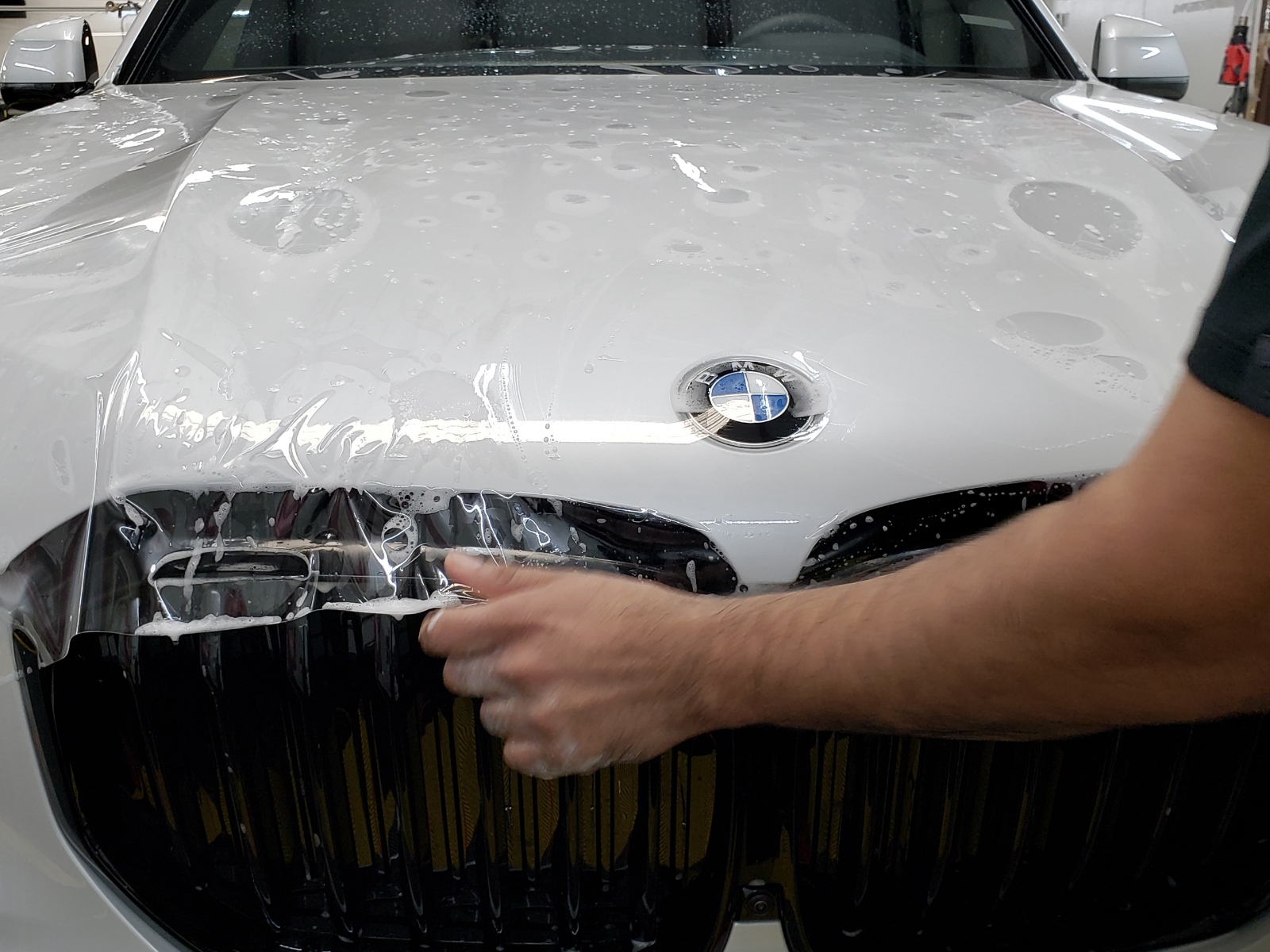 Advantages Of Our Paint Protection Film Services
The paint protection film enhances your car's surface durability. The sheet will protect your exterior from minor damage. You won't be able to save your vehicle in case of a significant accident, but anything little is covered.
Paint protection film adds a bit of shine and gloss to your car's exterior. You can also clean it easily as all the dust and dirt deposit on top of the slippery film. A simple swipe of microfiber cloth will bring your car to its original form. But if you want to go one step ahead, you can add a shower to the mix.
Our PPF has strong self-healing properties allowing light scratches to "heal" back to a smooth and glossy finish. Our proprietary top coat combined with UV-resistant, anti-yellowing adhesives gives DYNOshield outstanding clarity and performance with extreme puncture resistance. Our Paint protection film is warrantied for 10 Years against delimitation, yellowing, bubbling, and cracking.
Our Paint Protection Film Services: Commitment To Quality
AutoPro DFW has a professional process for installing paint protection film. We can install films for all surfaces, including plastic, metal, and glass. We offer a variety of paint protection films and other products to choose from, so we can be sure to install the best for your car. 
Our team is experienced in all installations, so you can trust us to get the job done right. Contact us today to learn more about our paint protection film services!
Contact us today to learn more about our paint protection film services!
What Is Paint Protection Film?
Paint protection film (PPF) is a type of transparent adhesive film placed on a car's or truck's exterior to protect it from scratches and chips. PPF is usually applied to the car's surface by a professional auto body shop before it is polished and waxed. It can also be used inside a car's windshield to protect it from rain, snow, and other debris.
Paint protection film was introduced in the early 1990s to prevent paint damage in accident scenes. PPF is more commonly used to protect vehicles from the everyday wear and tear of weather and traffic.
Paint protection film has several key benefits over traditional paint:
Paint Protection Films Packages
Get The Most Value From Our Car Wraps Services
The paint protection film is an investment in the future of your vehicle. The money you spend now will pay off in a few years when your car's surface has several scratches and swirl marks. This is when paint protection proves its worth. If you don't get it now, you'll have to pay a lot of money for a new paint job because paint correction won't produce the same results.
So, what are you holding out for? Schedule your appointment as soon as possible and do your vehicle and yourself a favor!